Bob Baker's The Buzz Factor
Music marketing tips and self-promotion ideas for independent songwriters, musicians and bands.
Music marketing ideas for DIY artists, managers, promoters and music biz pros
---
December 15, 2006
Should Your Bits Be Free?
Cory Doctorow is a successful science fiction author and co-editor of the popular
Boing Boing
blog. In his
online bio
, he may be writing about books, but his perspective provides food for thought for indie musicians, as well: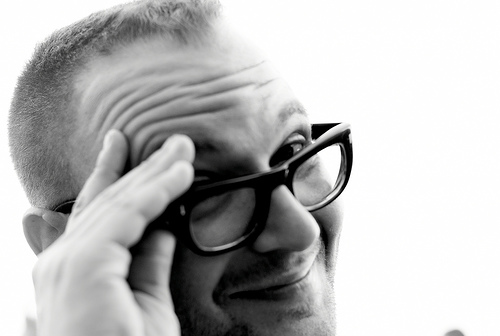 I write science fiction novels -- three published to date ... These novels sell well, win awards, and are published by Tor Books (novels) and Avalon Books (collection). They're also given away for free on the Internet as Creative Commons-licensed downloads. They can be freely shared, and in some cases, remixed or translated and sold in developing countries.

I believe that we live in an era where anything that can be expressed as bits will be. I believe that bits exist to be copied. Therefore, I believe that any business-model that depends on your bits not being copied is just dumb, and that lawmakers who try to prop these up are like governments that sink fortunes into protecting people who insist on living on the sides of active volcanoes.

Me, I'm looking to find ways to use copying to make more money and it's working: enlisting my readers as evangelists for my work and giving them free ebooks to distribute sells more books. As Tim O'Reilly says, my problem isn't piracy, it's obscurity. Best of all, giving away ebooks gives me lots of key insights into how to make money without restricting the copying of bits. It's a win-win situation.
The quote I especially like is: "My problem isn't piracy, it's obscurity." In fact, that whole third paragraph holds a lot of wisdom. In so many ways, you have to give to get.
What do you think?
-Bob
Get more tips like these
when you subscribe to my free Buzz Factor ezine — the longest running
music career tips email newsletter
on the planet. Since 1995. Learn more about the
free subscription here
.
Or just sign up using this quick and easy form:


Your email address will not be shared. Unsubscribe at any time.

Connect with
Bob on Google+
posted by Bob Baker @ 10:46 AM 1 comments


---
1 Comments:
At Dec 17, 2006, 9:48:00 AM, Herrin said...

He's saying, embrace the reality of copying rather than fighting it and therefore limit your audience. Will people value it if you give it away free? One things for sure. More people will get to hear it or read it if you do. This is something I have been trialling on my record labels website. I have been letting people freely download every album we have. And the packages are itunes format, with lyrics and artwork! And the music is great. Sounds crazy? The jury is still out on the effectiveness of it. Has anyone else tried this? I'd like to know what your experience is with this Bob. Feedback from anyone would be good at this stage. Thank you for the article and everything you do for indie musicians and labels. :-)
Herrin at www.astronomyrecords.com
---
FREE Music Tips Ezine
Feed Me
What About Bob?
Bob Baker is an author, speaker, teacher, indie musician and former music magazine editor dedicated to showing musicians of all kinds how to get exposure, connect with fans, sell more music, and increase their incomes.
Bob's Books
Guerrilla Music Marketing Online
129 Free & Low-Cost Ways to Promote & Sell Your Music on the Internet
Guerrilla Music Marketing Handbook:
201 Self-Promotion Ideas for Song-
writers, Musicians and Bands on a Budget
Connect with Bob on
Previous Posts
Favorite Music Blogs
Copyright 2004-2013 Bob Baker