Bob Baker's The Buzz Factor
Music marketing tips and self-promotion ideas for independent songwriters, musicians and bands.
Music marketing ideas for DIY artists, managers, promoters and music biz pros
---
October 11, 2007
Me in E! Online (or Bob and Britney, Together Again)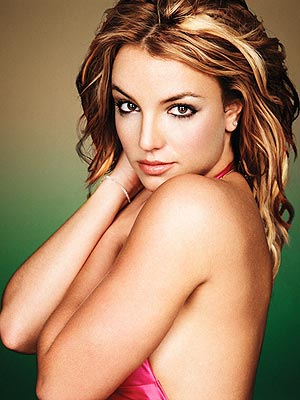 As Ariel Hyatt and I discuss in our
Indie Music Publicity Bootcamp
, effective PR is not just being proactive about contacting the media. It's also being ready and responding quickly when the media contacts YOU.
Such was the case yesterday when I got an unexpected voice mail from a reporter for E! Online doing a story on -- of all people -- Britney Spears.
Apparently, Jive Records is moving the release of her new album up two weeks. The reporter wanted opinions on the release date shuffle from two "experts." She found me while doing a Google search online.
You can bet I was surprised as anyone to be asked to comment on the troubled pop princess, especially after spending years building a reputation as the "indie" music marketing guy.
But here was an opportunity for exposure on a well-read web site (albeit tabloid-esque) run by the same company that produces the E! Entertainment channel and the Style Network.
I had to act quickly. The reporter left just enough details on her voice mail to allow me to formulate some ideas before I called her back about 15 minutes after she left the message.
I decided to take a stand and deliver an opinion with a little edge to spice up the story. The conversation didn't last long. But before I hung up, I asked if she could identify me as the author of the
Guerrilla Music Marketing Handbook
(my most widely known title).
Well, at the moment, "
Britney's Label in a Hurry
" is the lead story on the site's
home page
. Here's one of the quotes she used:
According to Baker, the problem is of Jive's own making. "To me," Baker said, "it seems like another pathetic ploy by the traditional music industry. It shows their desperation -- in the same way she was rushed into the VMAs."
The only other person quoted in the story was the director of charts at
Billboard
magazine, who took a more polite stance. And, sure enough, I was identified as "author of the
Guerrilla Music Marketing Handbook
."
Lesson
: By all means, be proactive and pursue media exposure. At the same time, be ready when it comes knocking on your door. And respond quickly with something the journalist can use.
-Bob
Did you enjoy this blog post?
Subscribe now
and get all of my newest ideas delivered by email or RSS feed.
Learn how here
.
Ready for a Major Publicity Boost?
Check out the new
Indie Music Publicity Bootcamp
. Ariel Hyatt and I just released an in-depth home study course filled with insider secrets on how to reach the music media and get the exposure you deserve. Get more details
here
.
Get more tips like these
when you subscribe to my free Buzz Factor ezine — the longest running
music career tips email newsletter
on the planet. Since 1995. Learn more about the
free subscription here
.
Or just sign up using this quick and easy form:


Your email address will not be shared. Unsubscribe at any time.

Connect with
Bob on Google+
posted by Bob Baker @ 10:18 AM 0 comments


---
---
FREE Music Tips Ezine
Feed Me
What About Bob?
Bob Baker is an author, speaker, teacher, indie musician and former music magazine editor dedicated to showing musicians of all kinds how to get exposure, connect with fans, sell more music, and increase their incomes.
Bob's Books
Guerrilla Music Marketing Online
129 Free & Low-Cost Ways to Promote & Sell Your Music on the Internet
Guerrilla Music Marketing Handbook:
201 Self-Promotion Ideas for Song-
writers, Musicians and Bands on a Budget
Connect with Bob on
Previous Posts
Favorite Music Blogs
Copyright 2004-2013 Bob Baker