Bob Baker's The Buzz Factor
Music marketing tips and self-promotion ideas for independent songwriters, musicians and bands.
Music marketing ideas for DIY artists, managers, promoters and music biz pros
---
December 07, 2009
What Are You Pretending to NOT Know?
Seriously.
How are you deluding yourself ... and what is it costing you?
In the 1990s, back when I published a local music magazine in St. Louis, I remember feeling so frustrated at times. Especially when certain businesses wouldn't advertise in my publication or sponsor music events I put on.
"What's their problem?" I would whine. Didn't they see all the work I'd put in to create a great resource? Can't a guy with a good idea get a break in this town?
Of course, I really knew the answers.
In some situations, the business and the event simply weren't a good match. I may have wanted their participation, but from their perspective, they needed to allocate their limited marketing dollars to other things. There was a part of my brain that realized that, but I paid no attention to it.
In other situations, I simply hadn't put in the time to develop the relationships that other media people had. Therefore, I didn't get those ad dollars. I even told myself many times how I needed to get out and meet with more potential advertisers and sponsors. But I rarely acted on it. And as a result, I lost out on some business.
I knew what the problems (and the solutions) were. But I chose to ignore them, get frustrated, and chalk it up to other factors that were out of my control.
In other words,
I was pretending to not know something ... when I actually knew it all along
.
So,
what are YOU pretending to not know?
For instance,
you know
... people are easily distracted and that it can take a number of follow-up attempts before you get a response from somebody.
Yet
... you give up after one attempt to reach someone and complain about the lack of response.
You know
... what inspires you and your friends to support a new artist and buy their music.
Yet
... you act as if you have no idea how to promote your own music and connect with fans.
You know
... the importance of spending time practicing and writing new material.
Yet
... you settle for mediocre performances and songs that "will do" when you put out new music.
You know
... how you like to be treated and communicated with when someone has something of value for you.
Yet
... you pretend to have no clue about how to leave a voice mail message or send an email to someone who can help you.
I guarantee,
you know way more than you give yourself credit for
.
So, I ask you again:
What are you pretending to NOT know?
-Bob
---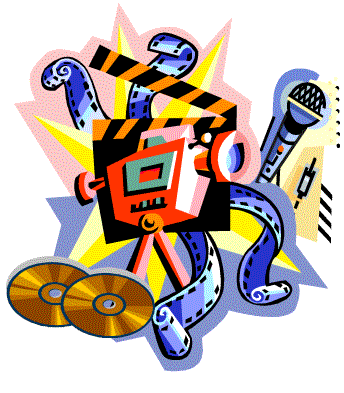 Get a Sneak Peek at My New Project for 2010
The Virtual Music Coach
Get more tips like these
when you subscribe to my free Buzz Factor ezine — the longest running
music career tips email newsletter
on the planet. Since 1995. Learn more about the
free subscription here
.
Or just sign up using this quick and easy form:


Your email address will not be shared. Unsubscribe at any time.

Connect with
Bob on Google+
posted by Bob Baker @ 2:35 PM 6 comments


---
---
FREE Music Tips Ezine
Feed Me
What About Bob?
Bob Baker is an author, speaker, teacher, indie musician and former music magazine editor dedicated to showing musicians of all kinds how to get exposure, connect with fans, sell more music, and increase their incomes.
Bob's Books
Guerrilla Music Marketing Online
129 Free & Low-Cost Ways to Promote & Sell Your Music on the Internet
Guerrilla Music Marketing Handbook:
201 Self-Promotion Ideas for Song-
writers, Musicians and Bands on a Budget
Connect with Bob on
Previous Posts
Favorite Music Blogs
Copyright 2004-2013 Bob Baker