Bob Baker's The Buzz Factor
Music marketing tips and self-promotion ideas for independent songwriters, musicians and bands.
Music marketing ideas for DIY artists, managers, promoters and music biz pros
---
January 20, 2010
'Pants on the Ground' & the American Idol Meme
Just got back home from an amazing week in Southern California where I attended the NAMM Show, spoke to an enthusiastic
songwriters group
in San Diego, and sat in with the
Agape Choir
to back up Chaka Khan and other wonderful singers during a benefit for Haiti.
While I was there the latest season of
American Idol
started. Even if you don't watch it and don't care, you may have heard the latest viral buzz about 62-year-old
"General" Larry Platt
. He auditioned for the show with a hilarious original hip-hop song called "
Pants on the Ground
."
If you missed it,
watch it here
.
The thing about pop culture memes like this
(see
this Wikipedia page
for a definition) is that they provide great opportunities for smart artists to jump on them and get a temporary exposure boost.
Jimmy Fallon saw the light and did a spoof of Neil Young singing "Pants on the Ground." Funny stuff.
See it here
.
But what about indie acts?
The best example I've found so far was created by DeStorm, who does a great video and audio remix version of "Pants on the Ground" on
this page
.
He even offers a free download of the track. I'm sure there are others doing this too, but it illustrates the point ...
Keep your eyes and ears open to new trends and hot topics
. If there's a way to create something that's funny or amusing or that reinforces your musical identity to new fans ... jump on it while it's hot and buzz-worthy!
-Bob
P.S.
Don't forget to wear a belt and ... keep your pants off the ground!
---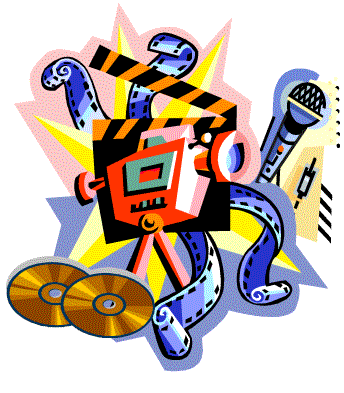 Welcome to a New Kind of Multimedia Learning Experience for 2010
The Virtual Music Coach
Get more tips like these
when you subscribe to my free Buzz Factor ezine — the longest running
music career tips email newsletter
on the planet. Since 1995. Learn more about the
free subscription here
.
Or just sign up using this quick and easy form:


Your email address will not be shared. Unsubscribe at any time.

Connect with
Bob on Google+
posted by Bob Baker @ 2:52 PM 1 comments


---
1 Comments:
At Feb 6, 2010, 12:10:00 AM, Clay said...

Great stuff, as always, Bob! What's most interesting to me is how, when something goes viral, everyone seems to try to piggyback some success (or at least some profit) from the original idea. It does pose a question of the legality of some of those who try to profit from the ideas of others.

Moreover, though, it does teach a valuable lesson about the benefit of "going viral" for indie artists or creators. If we could put that kind of buzz to work for us as musicians, the sky is the limit!

I recently posted an article on MusicIsMyBiz.com Blog in regards to "Pants on the Ground" and going viral, "Going Viral with your Pants on the Ground"

--Clay Butler
www.MusicIsMyBiz.com - Put your music to work for you!
---
FREE Music Tips Ezine
Feed Me
What About Bob?
Bob Baker is an author, speaker, teacher, indie musician and former music magazine editor dedicated to showing musicians of all kinds how to get exposure, connect with fans, sell more music, and increase their incomes.
Bob's Books
Guerrilla Music Marketing Online
129 Free & Low-Cost Ways to Promote & Sell Your Music on the Internet
Guerrilla Music Marketing Handbook:
201 Self-Promotion Ideas for Song-
writers, Musicians and Bands on a Budget
Connect with Bob on
Previous Posts
Favorite Music Blogs
Copyright 2004-2013 Bob Baker