Bob Baker's The Buzz Factor
Music marketing tips and self-promotion ideas for independent songwriters, musicians and bands.
Music marketing ideas for DIY artists, managers, promoters and music biz pros
---
February 16, 2010
9 Places to Find Affordable Graphic Design
Need to have some good-looking artwork done for your next T-shirt, poster, or album cover?
No sweat. These days there are dozens of web sites where designers and other creative freelancers can be found.
Here are 9 of the best ones I found that cater to graphic designers:
Crowdspring.com
Set your price & deadline. Choose from actual custom design work submitted by freelancers.
99designs.com
Works a lot like Crowdspring above.
GeniusRocket.com
Ditto for this one too.
Threadless.com
A site where hundreds of designers submit t-shirt art.
DeviantArt.com
A place where visual artists showcase and sell their work. A good place to discover a fresh indie designer for your project.
These next two sites are focused more on logo design:
LogoTournament.com
DesignContest.net
Of course, you can also find good, affordable designers at the bigger freelance marketplace sites, such as:
Elance.com
Guru.com
Happy design hunting!
-Bob
---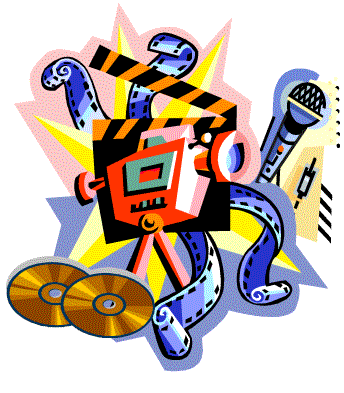 Welcome to a New Kind of Multimedia Learning Experience for 2010
The Virtual Music Coach
Get more tips like these
when you subscribe to my free Buzz Factor ezine — the longest running
music career tips email newsletter
on the planet. Since 1995. Learn more about the
free subscription here
.
Or just sign up using this quick and easy form:


Your email address will not be shared. Unsubscribe at any time.

Connect with
Bob on Google+
posted by Unknown @ 11:16 AM 1 comments


---
---
FREE Music Tips Ezine
Feed Me
What About Bob?
Bob Baker is an author, speaker, teacher, indie musician and former music magazine editor dedicated to showing musicians of all kinds how to get exposure, connect with fans, sell more music, and increase their incomes.
Bob's Books
Guerrilla Music Marketing Online
129 Free & Low-Cost Ways to Promote & Sell Your Music on the Internet
Guerrilla Music Marketing Handbook:
201 Self-Promotion Ideas for Song-
writers, Musicians and Bands on a Budget
Connect with Bob on
Previous Posts
Favorite Music Blogs
Copyright 2004-2013 Bob Baker