Bob Baker's The Buzz Factor
Music marketing tips and self-promotion ideas for independent songwriters, musicians and bands.
Music marketing ideas for DIY artists, managers, promoters and music biz pros
---
March 31, 2010
Location-Based Music Marketing w/ Foursquare & More
If you're a smart, self-promoting musician, you want to be on top of the latest trends. One that's creating a lot of buzz these days is "location based" web sites and services.
Now would be a good time to start considering how you might use this trend as a marketing tool
.
The major players in the "location based" social networking arena are
Foursquare
and
Gowalla
. If you're wondering how they work, here's a good explanation from the Foursquare site:
"People use Foursquare to 'check-in,' which is a way of telling us your whereabouts. When you check in someplace, we'll tell your friends where they can find you and recommend places to go & things to do nearby. People check-in at all kind of places -- cafes, bars, restaurants, parks, homes, offices.

"You'll find that as your friends use Foursquare to check in, you'll start learning more about the places they frequent. Not only is it a great way to meet up with nearby friends, but you'll also start to learn about their favorite spots and the new places they discover."
Hopefully,
you're starting to realize the music marketing potential here
. For instance, if your fans used these services and let their friends know they were going to see you perform live, that could potentially bring more people out to your shows.
'Location' Is a Natural Growth Area
A lot of marketers are salivating at the possibilities of location-based marketing and advertising.
Think about it ...
Google and others already deliver relevant ads based on the search terms you use. Search for "
bowling shoes
" and you'll get "sponsored links" in the right-hand column linking to sites that specialize in bowling shoes.
Search for "
Pizza in Milwaukee
" and you'll get an instant list of pizza places in that city. And many sites already use the location of your home computer's IP address to deliver relevant local content for your city.
But what about when you're on the go?
Now that so many people rely on mobile phones, which increasingly have GPS capabilities, it only makes sense that you should get customized information based on
where you ARE
.
And that's why location-based social sites and marketing delivery systems are on the rise!
How Could YOU Use This?
Imagine you are performing in a city for the first time. You're at the hotel wondering where the nearest sushi restaurant is. You use your mobile phone to search for "sushi" based on your exact location. Not only do you get a list of the closest sushi places along with customer ratings ... but
one of them offers you a 20% off coupon
.
You decide to go there, and
you also "check in" on Foursquare or Gowalla
. One of your fans lives nearby, sees that you are there, and stops by to meet you. A new friendship blooms, and that person brings three more people to your show later that night.
This is just one example, but
I hope you can see the potential value of location-based marketing
.
Yes, I know it's one more thing you have to add to your overflowing plate. And yes, there are privacy concerns and other issues you must consider.
But ...
If you want to stay on top of trends and use them to share your music with more people, this is something to be aware of and act on.
-Bob
---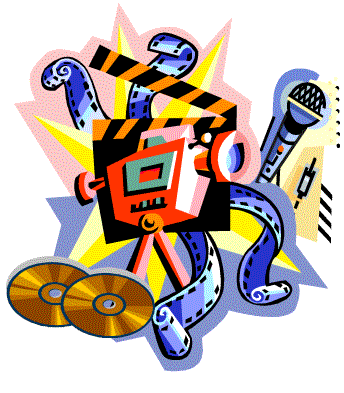 Welcome to a New Kind of Multimedia Learning Experience for 2010
The Virtual Music Coach
Get more tips like these
when you subscribe to my free Buzz Factor ezine — the longest running
music career tips email newsletter
on the planet. Since 1995. Learn more about the
free subscription here
.
Or just sign up using this quick and easy form:


Your email address will not be shared. Unsubscribe at any time.

Connect with
Bob on Google+
posted by Unknown @ 11:09 AM 2 comments


---
2 Comments:
At Apr 11, 2010, 1:00:00 AM, stphen said...

I think it's better to avoid the fans therefore creating more "mystique". The really smart musician wants to appear like an unapproachable GOD of rock and roll, not some "hey have a slice and a sprite with me" everyman. This way when some fan runs into you the old fashioned way, by chance, it's that much more important and special to them.

So to sum it all up, sunglasses, cool clothes, and an aloof/evasive attitude will get you a lot more fans (and especially groupies) than practically begging fans to have lunch with you.

But none of that means anything unless you're writing amazing songs that don't even need marketing to succeed.

At Apr 14, 2010, 9:51:00 PM, David Hooper said...

Agree with the comment about mystique above, but if you're traveling and always on the move, this can be something that will pound that drum.

http://blippy.com/ can also work in a similar way.

You can have more control over all these things simply using something Twitter, but I predict people will have moved on from that service by the end of the year...at least as it is now. It's possible they'll reinvent themselves.
---
FREE Music Tips Ezine
Feed Me
What About Bob?
Bob Baker is an author, speaker, teacher, indie musician and former music magazine editor dedicated to showing musicians of all kinds how to get exposure, connect with fans, sell more music, and increase their incomes.
Bob's Books
Guerrilla Music Marketing Online
129 Free & Low-Cost Ways to Promote & Sell Your Music on the Internet
Guerrilla Music Marketing Handbook:
201 Self-Promotion Ideas for Song-
writers, Musicians and Bands on a Budget
Connect with Bob on
Previous Posts
Favorite Music Blogs
Copyright 2004-2013 Bob Baker