Bob Baker's The Buzz Factor
Music marketing tips and self-promotion ideas for independent songwriters, musicians and bands.
Bob Baker's Indie Music Promotion Blog
Music marketing ideas for DIY artists, managers, promoters and music biz pros
---
December 31, 2011
The Best of Music Promotion Blog 2011
Before we leave 2011 completely behind us, here's a look back at the best posts from this blog over the past year.
Even though there are a lot of fine posts here, I see that my blogging was a lot less frequent in 2011 -- something I plan to remedy in 2012 as I simplify my life and business and get back to basics. And I do feel more frequent posting would benefit you and me.
So enjoy this look back at 2011.
Happy New Year!
Where Passion Meets Profit - How to Make Money w/ Your Music
Your Story: A Powerful Way to Connect with Music Fans
The Surprising Truth About Making a Living with Music in 2011 & Beyond
The Essential Music Website Marketing Ingredients
Artist Career Breakthrough: Your Current Reality Is Old News!
Funny Songs: How to Use Humor to Connect w/ Fans
Shift Happens: A Story of Frustration & Opportunity
5 Facebook Music Fan Page Mistakes
7 Ways to Destroy Your Music Career - The Video
The Jonathan Coulton, Amanda Hocking Success Formula
Facebook + Bandcamp = I Had No Idea You Could Do This!
Google+ for Music Marketing
Google+ Hangouts for Music Promotion
How to Sell & License Cover Songs, YouTube, Pomplamoose & More
Don't Let the Bastards in the Door! The Cure for Economic Doom & Gloom
How to Talk to Your Fans Using POV
Two Questions That Can Help You Sell More Music & Merchandise
Did any of these posts in particular inspire you? I welcome your comments
.
Bob
---
Get more tips like these
when you subscribe to my free Buzz Factor ezine — the longest running
music career tips email newsletter
on the planet. Since 1995. Learn more about the
free subscription here
.
Or just sign up using this quick and easy form:


Your email address will not be shared. Unsubscribe at any time.

Connect with
Bob on Google+
posted by Bob Baker @ 5:24 PM 0 comments


---
December 30, 2011
2012 Music Marketing Trends & Predictions - Part 1
It's that time of the year to compile a list of music marketing trends and predictions for the new year. So get out your crystal ball, ouija board, or whatever you use to predict the future. Of course, educated guesses and common sense also work here :-)
This year I turned to some of my favorite people in the music world and asked them for their best advice on how independent artists should prepare for 2012. Here are the first five responses. Read Part 2 here.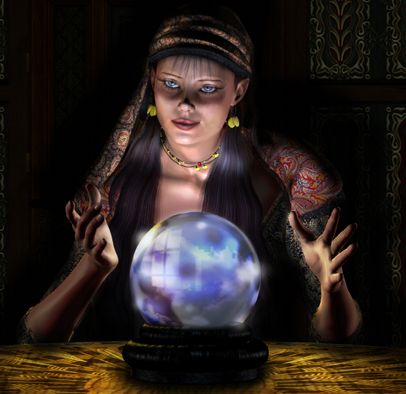 Brian Felsen – President of CD Baby
www.cdbaby.com
The music industry is changing so rapidly that it's difficult to predict which trends and services will prevail in the year ahead, but here are a few things we're seeing:
-
Streaming companies such as Spotify
will continue to gain traction, so sharing music online will be more important than ever. Musicians will have to find new ways to encourage fans to share their music without sounding like they are begging.
- As there is no shortage of new content being created, it will continue to be challenging for an artist to cut through the noise. Although release-frequency will be higher than it was ten years ago, with EPs and singles dominating the market, there is still plenty of room for the release of an album as an event.
-
Monetizing music will continue to shift to ancillary sources of revenue
. Sync licensing of music for uses in traditional broadcast media, film, and on YouTube will pay the bills for many musicians. (In fact, some of our artists have sold thousands of albums in a week after getting a sync spot on a minor show – and that's in *addition* to the actual payment for the spot itself and the publishing royalties that will come in as it's replayed!)
The non-digital aspects of music, such as for vinyl, tapes, CDs, live shows, events, appearances, collaborations, and merch will continue to offer musicians new ways to make money. And direct-to-fan sales will coexist with "traditional" online retail outlets to offer places for consumers to find, hear, and purchase music.
Michael Brandvold
www.michaelbrandvold.com
Mobile
- Mobile has been hot for a couple of years, but I think in the next year you are going to see mobile becoming your primary source for creating content and engaging with your fans. You need to see your smartphone as something as important to your career as a guitar or microphone. Your smartphone is your new computer and it is how you connect with Facebook, Twitter, YouTube, and your website. Your smartphone is the tool that is going to capture photos and videos that your fans are waiting for you to post to your social networks and website. Get a smartphone and start getting comfortable.
Facebook Commerce
- I thought that 2011 was going to be the year of Facebook commerce. It didn't completely take off, but 2011 set up Facebook commerce for 2012. Artists need to think of commerce differently on Facebook than they are used to on their own website. Commerce on Facebook has the potential to be so much more powerful than traditional commerce. With all the social aspects of Facebook, your fans will become your best sales team, and they will do it at your request. But, you have to lead them. You have to think of your products as news, as information worth sharing. You need to ask them to share your products. Lead your fans to help sell your products.
Being Overwhelmed
- This is an unfortunate trend I have seen growing over the last year and it is not going to get any better in 2012. Artists need to get their career and life organized and in order if they plan to take on the DIY challenge. There are so many social networks, tools and services out there that becoming overwhelmed is very easy if you aren't in control. You don't need to use every website, every social network. Prioritize where to spend your time: Your website, Facebook, Twitter and YouTube. Those four are the most important. If you can get them in control, then look at expanding into other services. Don't fall into the trap of signing up for everything and then not using anything.
The more things change, the more they stay the same
. By this I mean that the core fundamentals of music are still the same. Playing live and building a fan base. Everything that is coming in 2012, all the new technologies, new tools, new applications, new sites … none of it will replace a fan base. And one of the best and most consistent ways to build a fan base (along with improving your music, I might add) is playing live. Get out there and do shows. Treat them all like a major gig to a sold-out audience. Work each show with a plan and a purpose. Use everything available to you online to help you build, manage and engage with your fan base.
Michael Laskow – Founder and CEO of TAXI
www.taxi.com
We've all chuckled at the Sham Wow guy's pitch in his commercials. But he says something profound in his pitch that should be noted by all marketers, whether you're selling widgets or your music: "It practically sells itself!"
Before you worry about marketing your music
, make sure you've got music that "practically sells itself." If your songs are so good that one person tell another, then marketing becomes your way to pour more fuel on the fire.
My prediction for 2012 is that more musicians will become keenly aware that they need to make a product - their music - that is SO good, they will actually have something that IS marketable. Great songs practically sell themselves!
Brian Thompson
www.thornybleeder.com
www.thediydaily.com
twitter.com/thornybleeder
2011 was an extremely important year in the evolution of the music business, digital media, and the opportunities available for the indie artist and entrepreneur.
One of the most notable developments in 2011
was the beginning of the mainstream acceptance of digital music subscription services. Spotify clearly led the pack but was backed by strong competition from Rdio, MOG, Slacker and Rhapsody (and Deezer in Europe).
We also saw deeper integration of mobile devices into the lives of everyday people. What was once thought of as toys for techies are now commonplace. Virtually everyone is now walking around with full-featured, Internet-enabled smartphones in our pockets, equipped with amazing cameras and instant access to the Web, digital cloud services, and all of the social media networks which our culture has become addicted to.
2012 is going to see a continued convergence of these trends into our lifestyles
. A digital and connected life has become the norm, replacing almost all of the old ways we used to consume media.
Mainstream acceptance of streaming music, social media, social recommendation apps, social sharing, cloud computing, and everything-mobile has created the perfect environment for artists to get their music heard and to create a meaningful community of passionate fans.
A year from now we'll be much further along in accepting that people no longer want to buy digital album downloads. Music fans want to simply stream their music, having everything available no matter where they may be or what device they're using. By embracing this fact as the Future Of Music, artists can now focus on building their music career outside of focusing solely on iTunes or Amazon sales.
The spotlight will continue to shine brighter on the successes of direct-to-fan marketing and the selling of limited-edition physical goods (scarcity).
2012 will be a year of opportunities for any artist who isn't afraid to embrace all aspects of the digital lifestyle
. The artists who win will be those who aren't afraid to take chances and be creative in the online world.
This is the year to go for it. Build your online community and crush it like no other artist around you. Embrace crowd sourcing, fan funding, and direct-to-fan marketing. Build your websites and social profiles, invest time in them and create relationships with your fans. Be creative and try new things using the endless array of digital tools that are now at your disposal.
By focusing on where the music fan is going, not where they've already been, you'll be able to carve out a niche for yourself that's all your own.
Bruce Houghton
www.hypebot.com
www.musicthinktank.com
1)
As the shift from buying music to renting (subscriptions) accelerates in 2012, artists and the industry must adjust their marketing efforts to also encourage discovery and the play of both new releases and back catalog.
2)
As people consume more music and information on mobile touch screens running on multiple platforms, how we deliver and market music must also change. 2012 will see an explosion of mobile friendly sites alongside artist and album apps.
3)
The rapid fall of MySpace and rise of Facebook serve as powerful reminders that in 2012, an artist's own website and email list are still the hub.
4)
Direct-to-fan. Direct-to-fan. Direct-to-fan.
What do YOU think of these music trend predictions? What would you add? Please comment and add your ideas!
---
Get more tips like these
when you subscribe to my free Buzz Factor ezine — the longest running
music career tips email newsletter
on the planet. Since 1995. Learn more about the
free subscription here
.
Or just sign up using this quick and easy form:


Your email address will not be shared. Unsubscribe at any time.

Connect with
Bob on Google+
posted by Bob Baker @ 10:58 AM 11 comments


---
December 01, 2011
Two Questions That Can Help You Sell More Music & Merchandise
If you're not selling as much music merchandise as you'd like, you might be neglecting to ask these two important questions ...
Question #1
What products, services or artwork are your fans most enthusiastic about?
Maybe your fans are really interested in more limited-edition merchandise or hand-screened posters made by members of the band. But you keep trying to sell them cheesy looking beer koozies.
Think of how your grandma goes shopping for you. She thinks you'll love that new sweater vest, but in reality, if she just asked you what you wanted, you'd be getting a leather jacket.
Your t-shirts might not be selling because you're offering sweater vests instead of leather jackets
. Sure, just like grandma, you had good intentions, but few people are really all that interested.
The best way to find out what your fans want is to ASK THEM what they'd be willing to buy!
Feedback from your fans may very well inspire fresh ideas for new merchandise you hadn't thought of before. Your goal is to offer something of value that they want - to fill a true need that your fans have.
Action step
: Post an
online survey
with a few t-shirt design ideas and see which one your fans like best, then print that one.
Warning
: Always print a short run of any new design, despite how people vote in your survey. I can tell you from experience that what people say they will do in a poll (which simply reflects their intentions) can be quite different from the actions they take in the real world.
The only thing that matters is how fans end up voting with their dollars. If they don't actually BUY the new thing you offer in sufficient quantities, let it go and try something else.
It's all about experimentation and not being attached to an outcome. In other words, don't try to force feed your fans something they don't really want.
Question #2
What do fans buy from other artists that you could do better or create with an original twist?
Yes, you should also be looking at what other successful artists (as well as cool companies) are doing with their merch selections. I'm not talking about ripping off their ideas. But observing what items are working for others might inspire a spin-off idea you can uniquely make your own.
One band that is always blazing new territory with merchandise sales is the
Flaming Lips
. Recently,
Wayne Coyne
and company released new songs on USB drives that were embedded in bizarre objects like Gummy Skulls and strobe light toys.
Check out
this Hypebot post
for more examples of how the Lips push the boundaries and give their fans new merchandise options.
Of course, your merch ideas don't have to include skulls. But can you take an idea like it and adapt it to your own style? Can you find interactive ways to spread the news to your fans about limited-edition merchandise?
The goal here is to create conversations with your tribe of supporters and show them that their input is important
.
Besides, they can only wear so many sweater vests.
Have you asked your fans what they want, or have you been shoehorning them into grandma's sense of fashion?
-Bob
P.S. This post was partially inspired by this "
How to Turn Website Visitors Into Customers for Your Creative Business
" post by Mark McGuinness. And thanks to
Kendra
for her valuable input on this post.
Get more tips like these
when you subscribe to my free Buzz Factor ezine — the longest running
music career tips email newsletter
on the planet. Since 1995. Learn more about the
free subscription here
.
Or just sign up using this quick and easy form:


Your email address will not be shared. Unsubscribe at any time.

Connect with
Bob on Google+
posted by Bob Baker @ 8:16 AM 2 comments


---
FREE Music Tips Ezine
Feed Me
What About Bob?
Bob Baker is an author, speaker, teacher, indie musician and former music magazine editor dedicated to showing musicians of all kinds how to get exposure, connect with fans, sell more music, and increase their incomes.
Bob's Books
Guerrilla Music Marketing Online
129 Free & Low-Cost Ways to Promote & Sell Your Music on the Internet
Guerrilla Music Marketing Handbook:
201 Self-Promotion Ideas for Song-
writers, Musicians and Bands on a Budget
Connect with Bob on
Previous Posts
Archives
Favorite Music Blogs
Copyright 2004-2013 Bob Baker